Click here for all of the current incentives and specials for our region.

Note: Some browsers will require you to enter a zip code. Please enter 45750 to take you to our Special Incentives, or email for details.

Get real time updates on Toyota deals by following us at Toyota Deals on Twitter.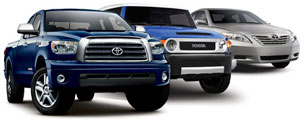 Related Links
Hours
Monday

8:00am-8:00pm

Tuesday

8:00am-8:00pm

Wednesday

8:00am-8:00pm

Thursday

8:00am-8:00pm

Friday

8:00am-8:00pm

Saturday

9:00am-6:00pm

Sunday

Closed